We hope you enjoy this video geared towards faculty and TAs managing grades in Canvas using the gradebook! It shows six steps for finishing up grading in Canvas at the end of a term.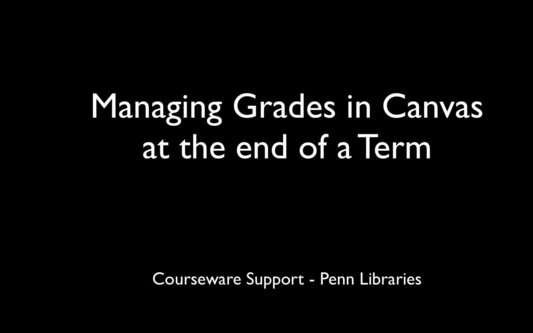 Six Easy Steps:
Download and save your Canvas gradebook
Hide ("mute") assignment grades and feedback from students
Hide total course grades from students
Grade all ungraded assignments
Unhide assignments and total course grades
Download and save finished gradebook
If you have any questions, please email Courseware Support at canvas@pobox.upenn.edu.